Cheap Flights to Chiang Rai
Looking to make a quick getaway? Searching for the best travel deals from Taiwan (or nearby airports) to Chiang Rai? Look no further, choose from a wide range of flights from Taiwan on BudgetAir.com.tw and witness the magic of Chiang Rai! Our discounted airfares and travel deals are simply irresistible! Chiang Rai blends its colonial heritage with the boundless vitality of a modern metropolis! Take in the sheer beauty of the ancient temples – the innumerable Hindu and Buddhist shrines!
Other must visits landmarks include Doi Tung Royal Villa, Boomerang Adventure Park, Doi Tung Zoo etc. This is one amazing destination that promises to be a true delight to the senses! Book your discounted flights from Taiwan Taoyuan International Airport (TPE) right now! Check our amazing deals – the choices are mind-boggling!! Major airlines with tourist-friendly flight schedules that ensure you arrive at Chang Rai Airport (CEI) at your convenience! So, what are you waiting for? Hurry up! Grab your cheap ticket from Taiwan to Chiang Rai now!
Chiang Rai Travel facts
Approximate Air Distance: 1490 miles / 2397 km
Approximate Flight Duration: 9 hrs 45 mins (1+Stop)
Busiest Airports: Depart from Taipei Taoyuan International Airport (TPE) / Arrive at Chiang Rai Airport (CEI)
Major Airlines: Bangkok Airways, China Airlines, Thai Airlines, Japan Airlines etc.
Tourist Attractions:
Wat Rong Khun
Doi Tung
Phu Chi Fa
Wat Phra Kaew and etc.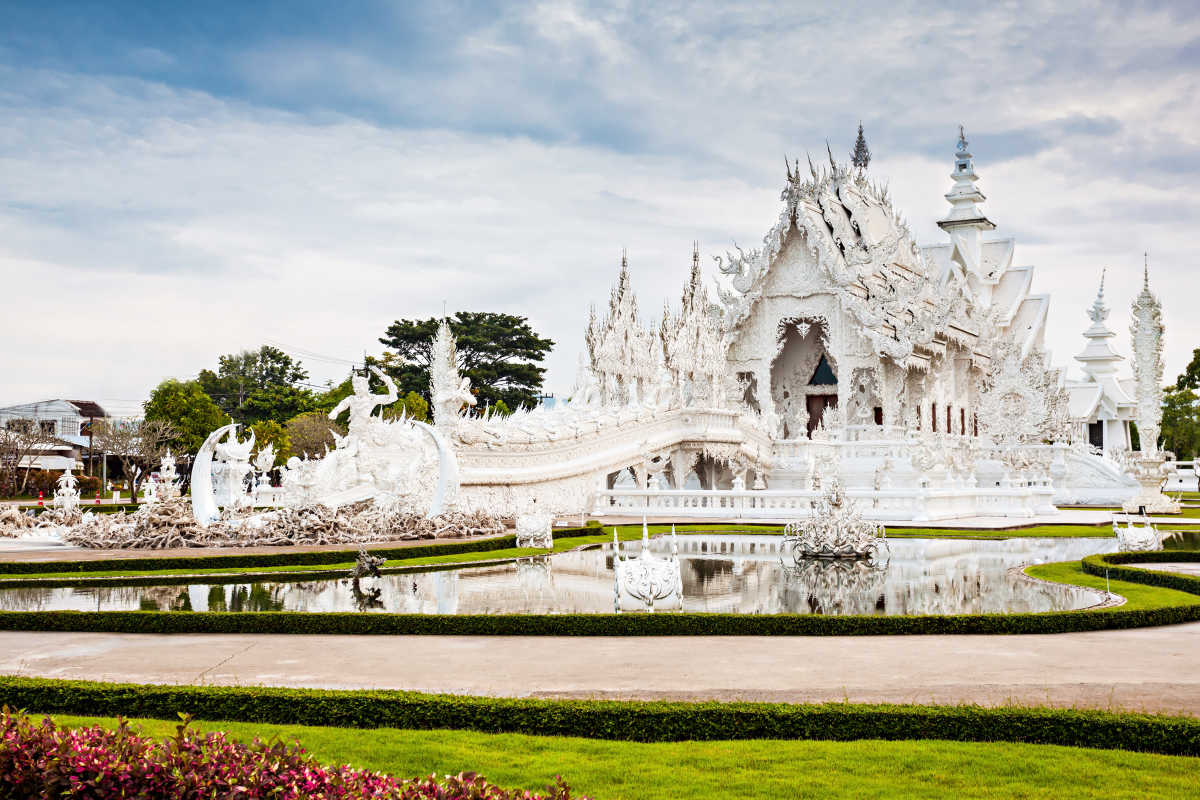 Are you looking for cheap flights for your next holiday to Chiang Rai? BudgetAir.com.tw offers a large number of flight selections, flying from Taiwan to major destinations at every corner in the world including to Chiang Rai! All destinations, airlines and itineraries can be compared easily in seconds at your fingertips.
Search, compare and book your cheapest flights to Chiang Rai with BudgetAir.com.tw today and experience Chiang Rai for less!