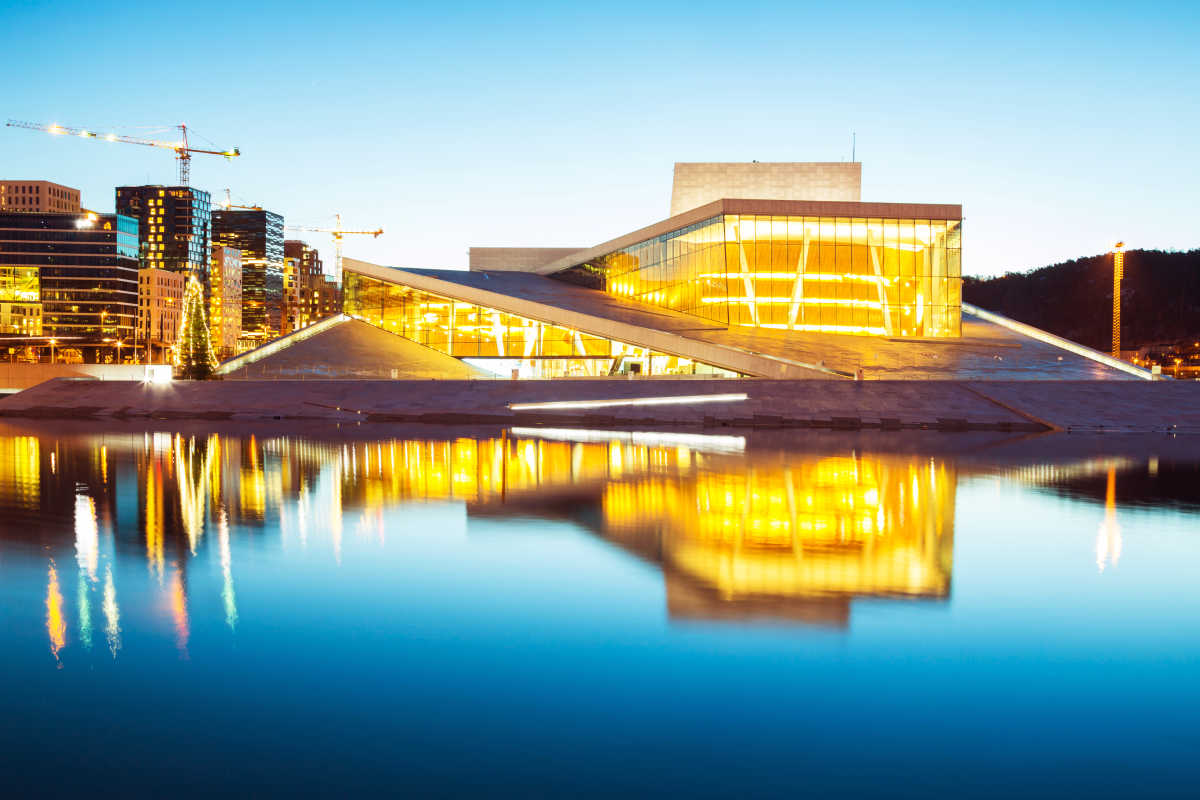 Oslo Opera House
Oslo travel facts:
Major Airlines: Turkish Airlines, Air New Zealand, SWISS, KLM-Royal Dutch Airlines, Air France, Finnair, British Airways, United Airlines, Qatar Airways, Cathay Pacific Airways, Japan Airlines etc. All these mentioned airlines have one or two stop flights from Taiwan to Oslo.
Nearby Airport(s): Departure from Taiwan International Airport (TPE) / Arrival at all the major airports including Oslo Airport (OSL) / Bergen Airport (BGO) / Aalesund Airport (AES) / Bardufoss Airport (BDU) / Tromso Airport (TOS)
Local Attractions: Fram Polar Ship Museum, The Bergen Railway, Holmenkollen Ski Museum and Ski Jump Tower, Akershus Castle and Fortress (Akershus Slott og Festning), Karl Johans gate, Oslomarka, Oestbanehallen and many more!
**Local currency: