Discover Czech Republic
Are you looking for cheap flights for your next holiday to Czech Republic? BudgetAir.com.tw offers a large number of flight selections from all airlines, flying from Taiwan (or nearby airports) to Czech Republic (PRG) ! All destinations, airlines and itineraries can be compared easily in seconds at your fingertips.
Search, compare and book your cheapest flights to Czech Republic with BudgetAir.com.tw today and discover amazing Czech Republic!
Czech Republic travel information:
Major Airlines: Turkish Airlines, Aeroflot Russian Airlines, Emirates, Air France, SWISS, Finnair, British Airways, Qantas Airways, China Eastern Airlines, Shanghai Airlines, Qantas Airways etc are operating one or two stop flights from Taiwan to Prague
Major Airports: Departure from Taiwan International Airport (TPE) / Arrival at Prague Ruzyne International Airport (PRG) / Ostrava Leos Janacek Airport (OSR) / Brno-Turany Airport (BRQ)
Places to Visit: Prague, Brno, Ostrava, Plzen, Olomouc etc are some of the well known cities in Czech Republic.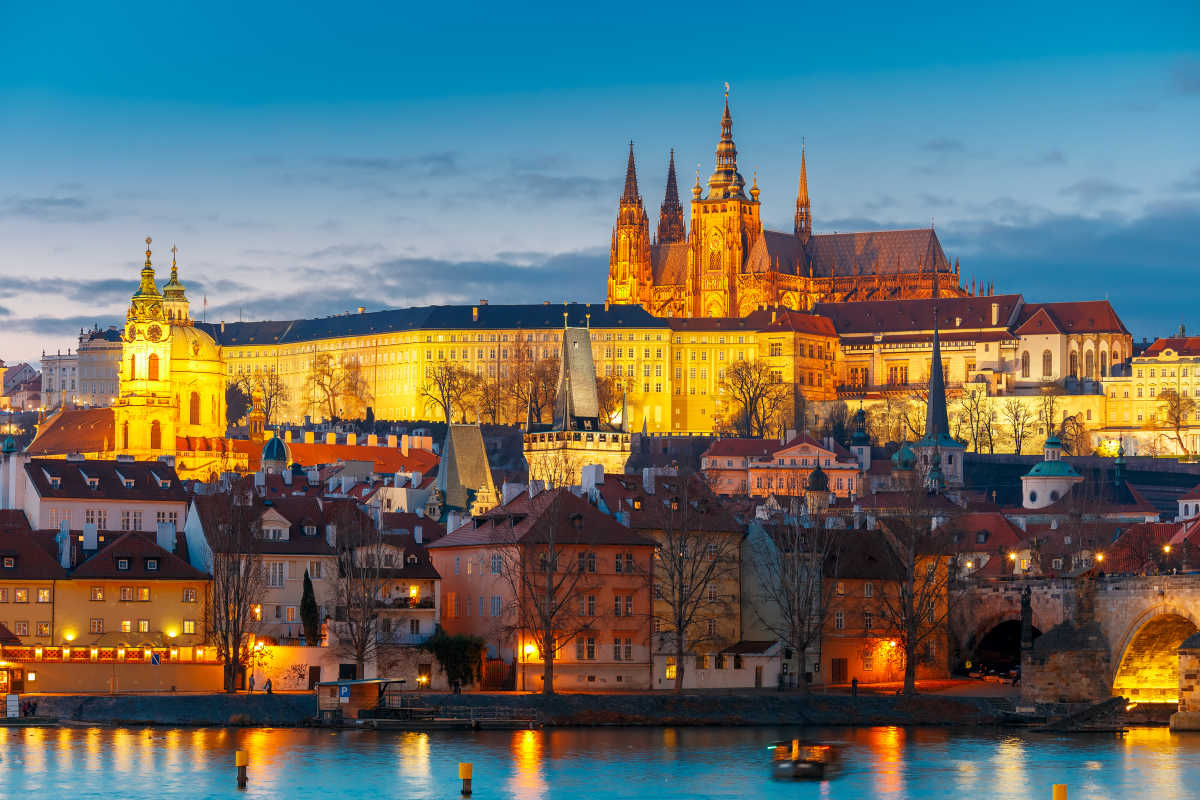 Mesmerising night view in Prague.